3-in-1 Postpartum Recovery Belt
 This 3-in-1 Postpartum Recovery Belt is the perfect solution for any postpartum mama! It provides med quality compression and can be worn alone or together to make sure your body gets the gentle support it needs while you recover - helping with pressure, shrinking the uterus back and aiding postnatal healing. Have a comfortable, supported recovery - you deserve it!
3 piece set: belly, waist, and pelvic 
Can be worn alone for lightest support or all together for maximum support
Stretchable material that lets you breathe and move in comfort
Waist Compression
Takes pressure off swollen areas, helps the uterus shrink back, and the postnatal healing.
Almost invisible underneath clothes. Slip in and out easily without extra help.
Stomach belt: Shrinks belly and abdominal. Recommended for 1-7 days after birth or C-section.
Waist belt: Flattens the midsections. Relieves back pain. Recommended for 1-6 weeks after birth or C-section.
Pelvic belt: Speeds up pelvic contractions, reboots and restores optimal muscle and organ function. Recommended for 7-42 weeks after birth or C-section.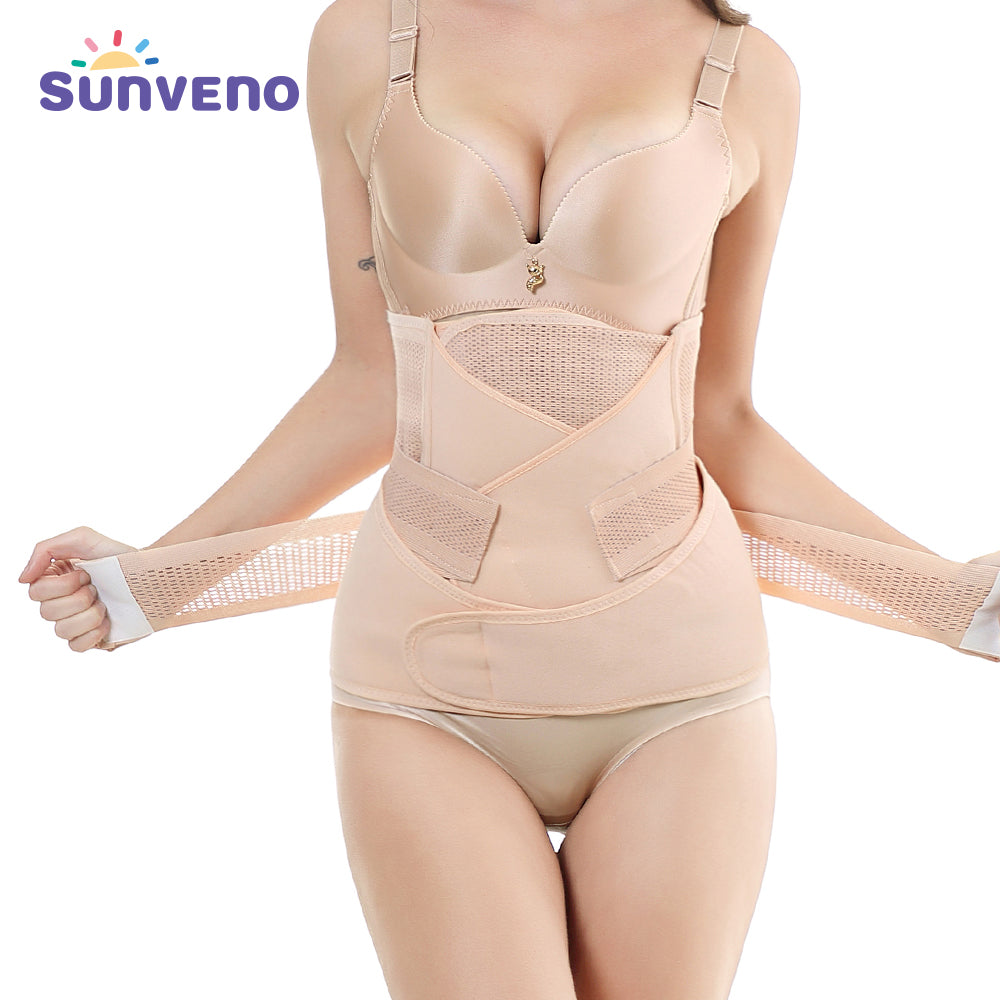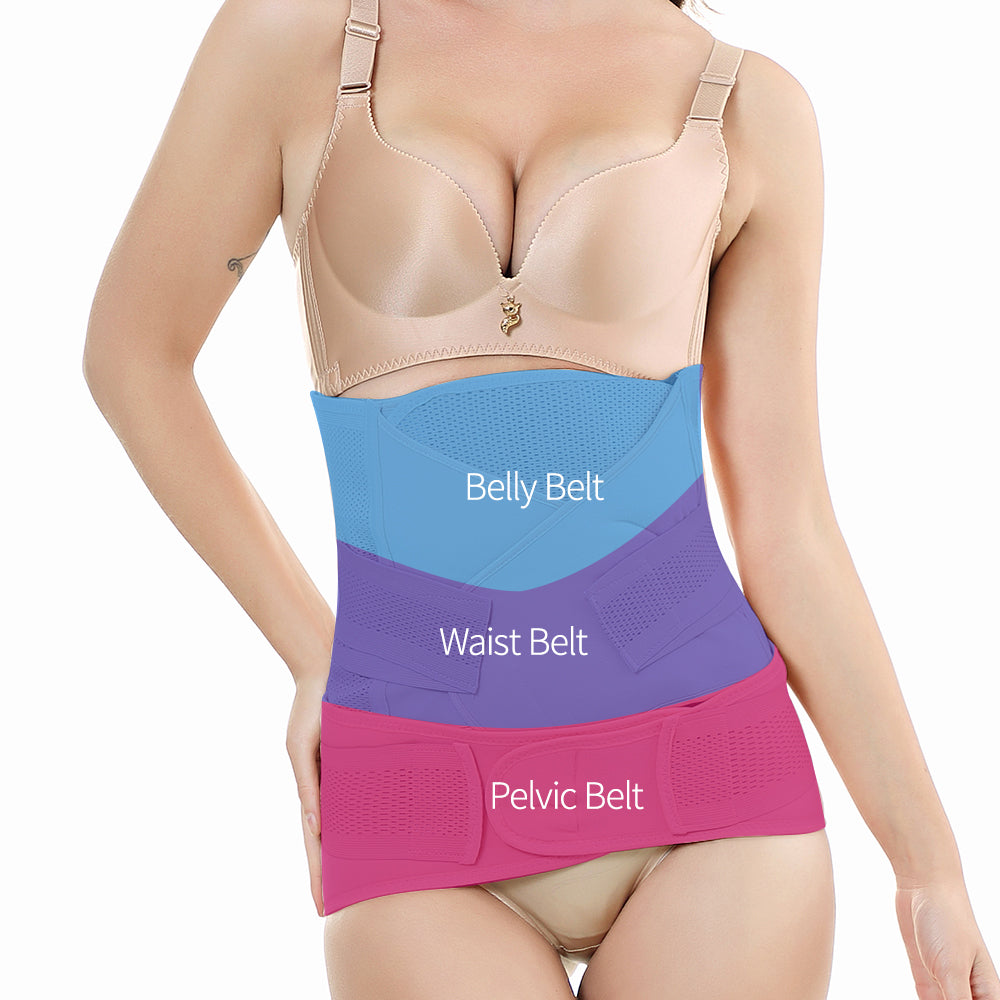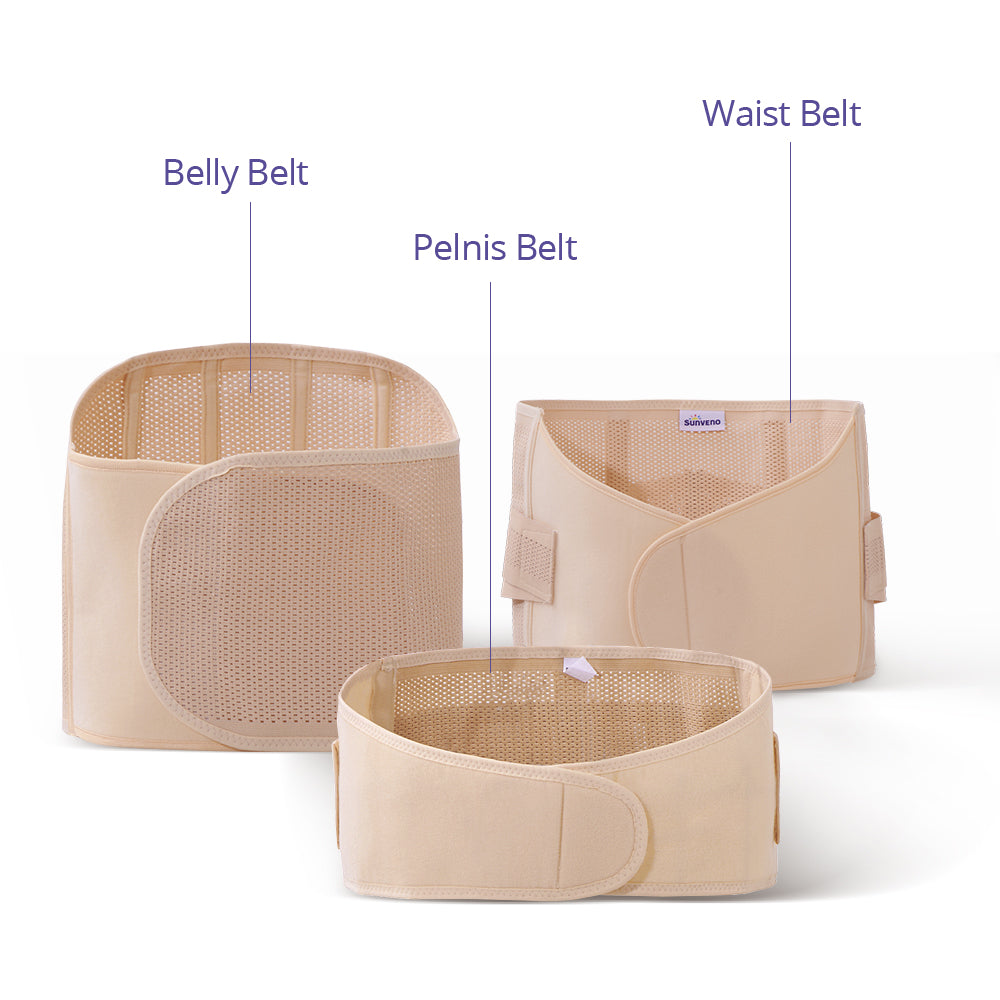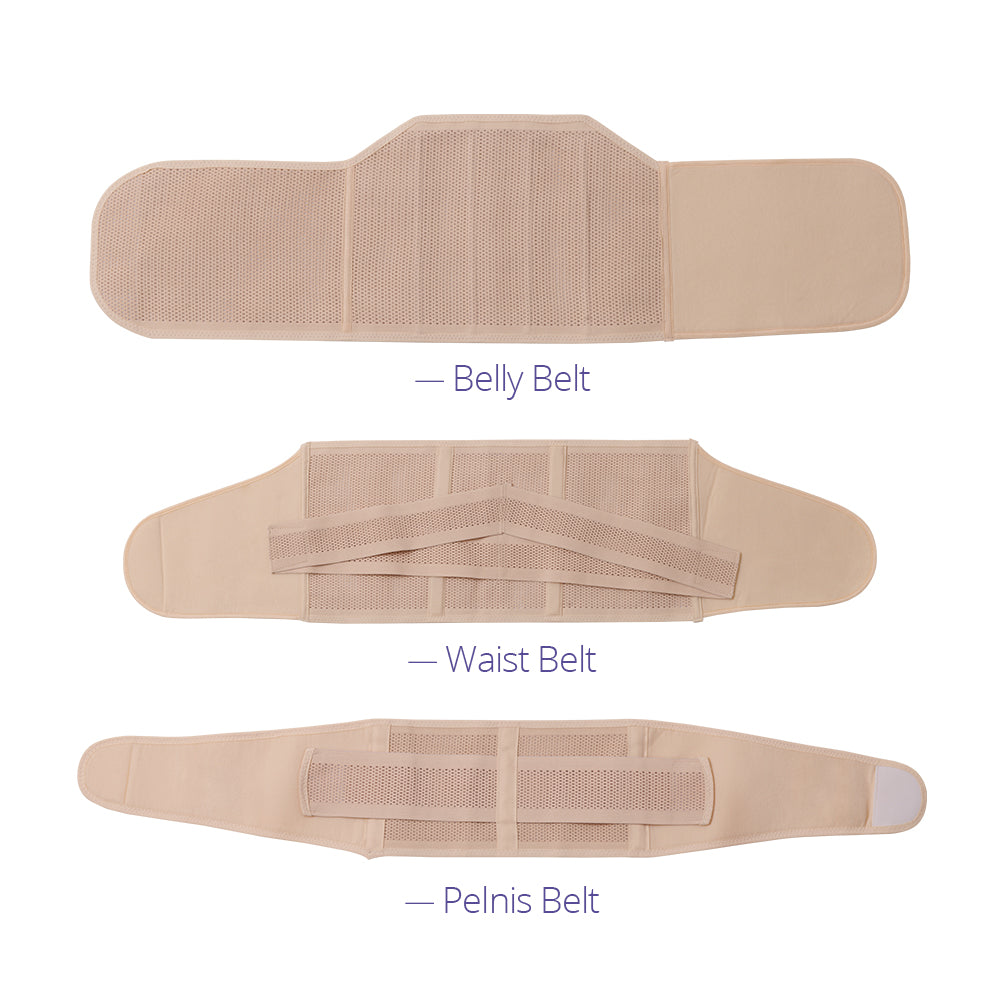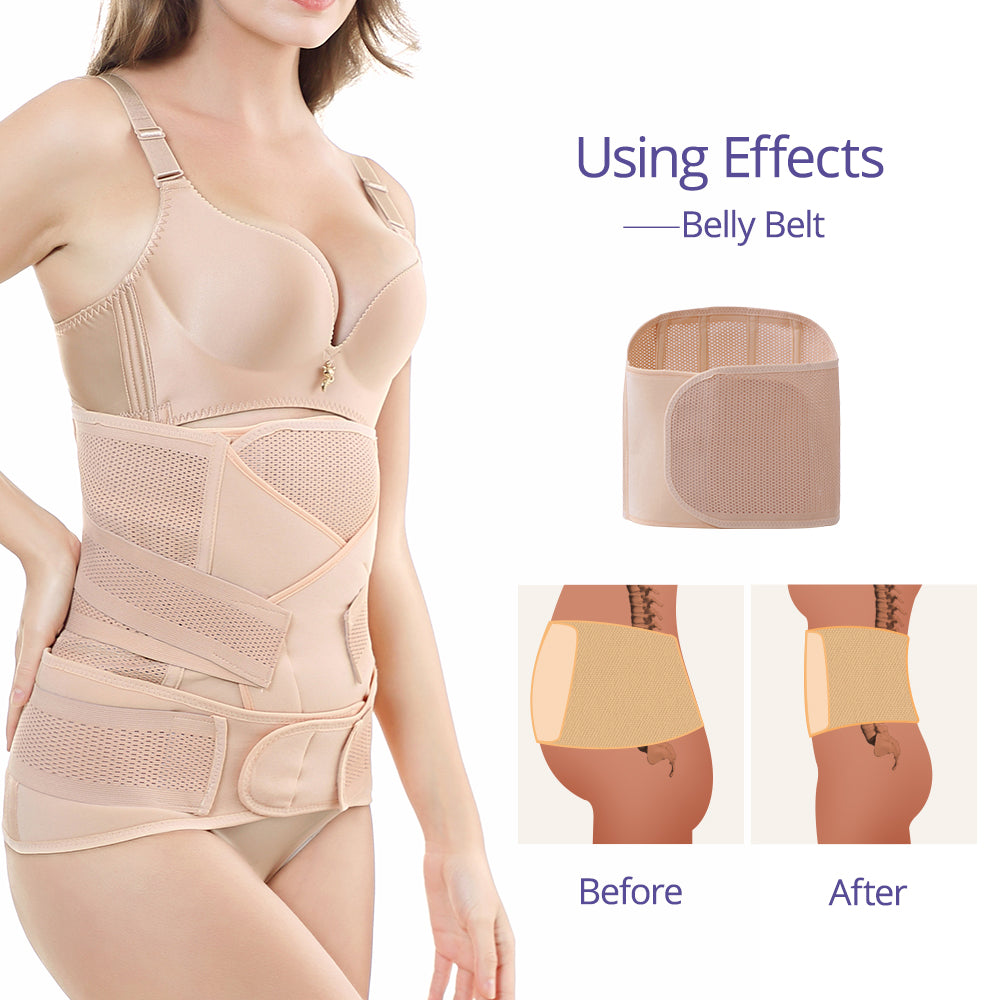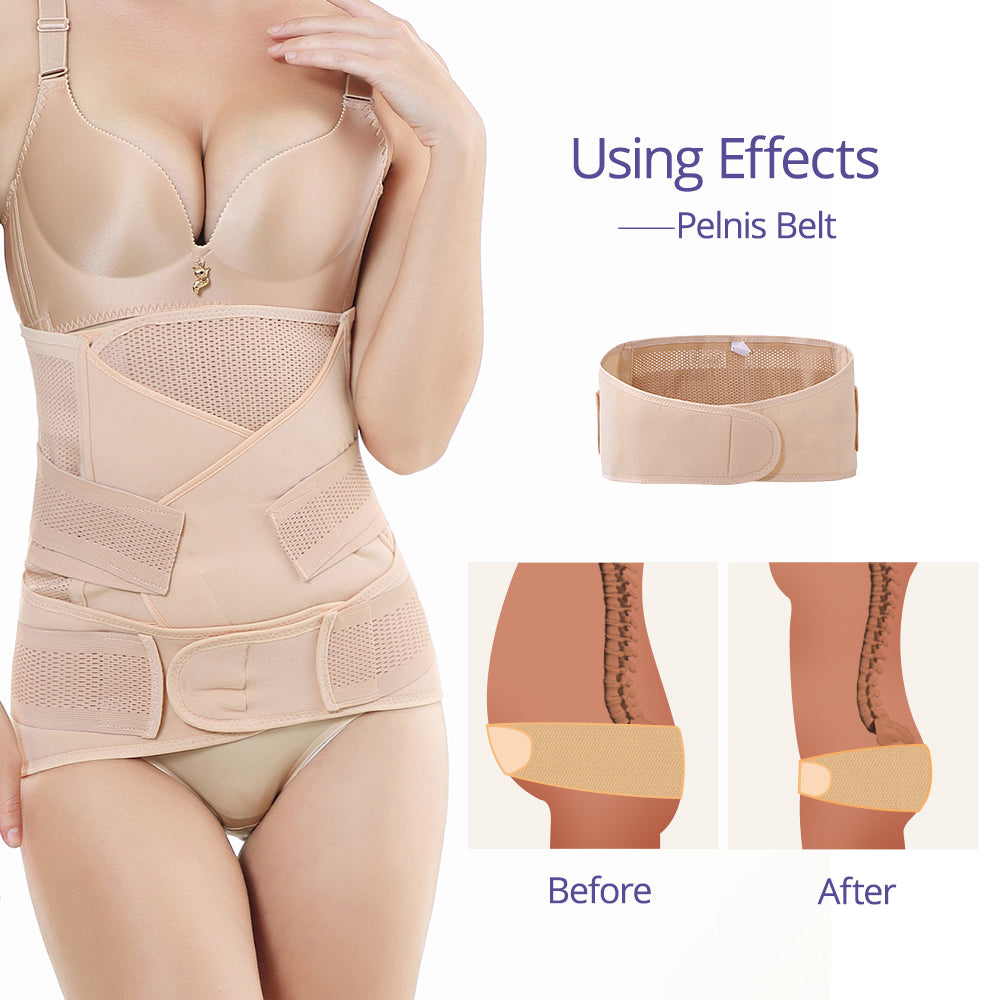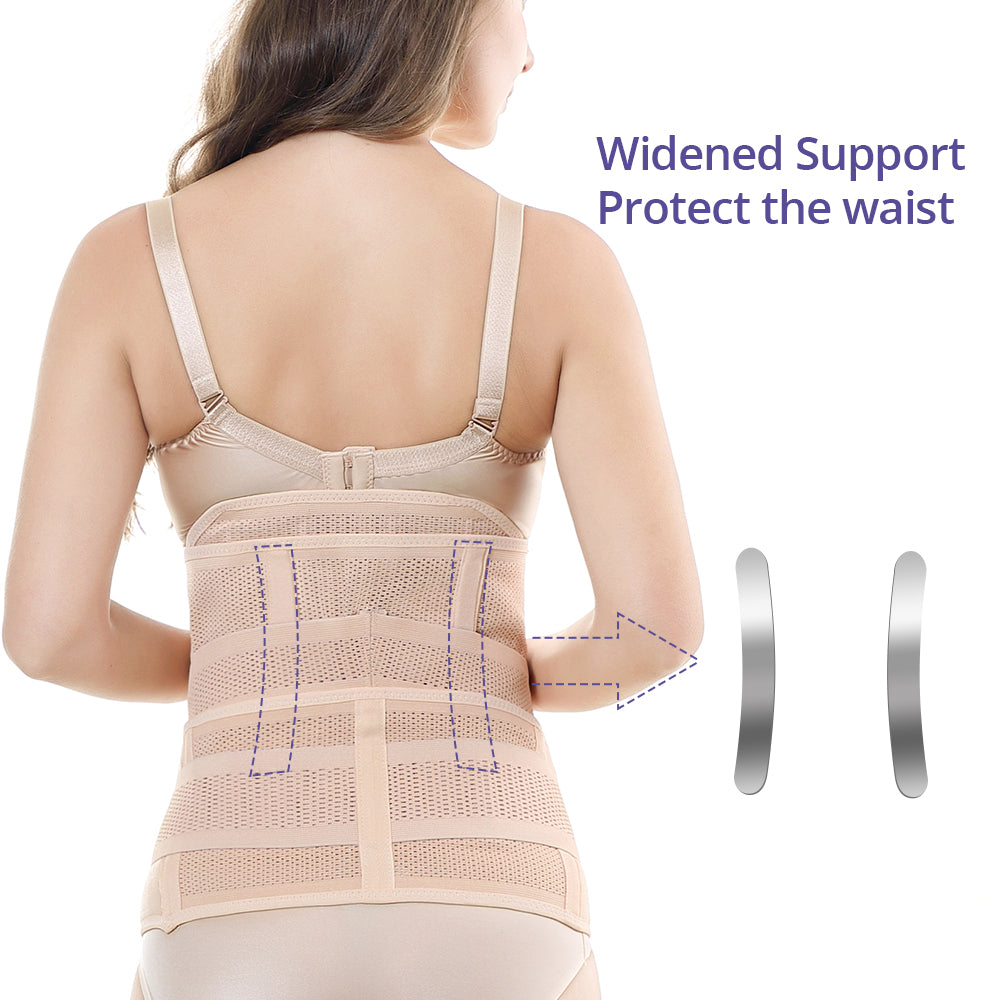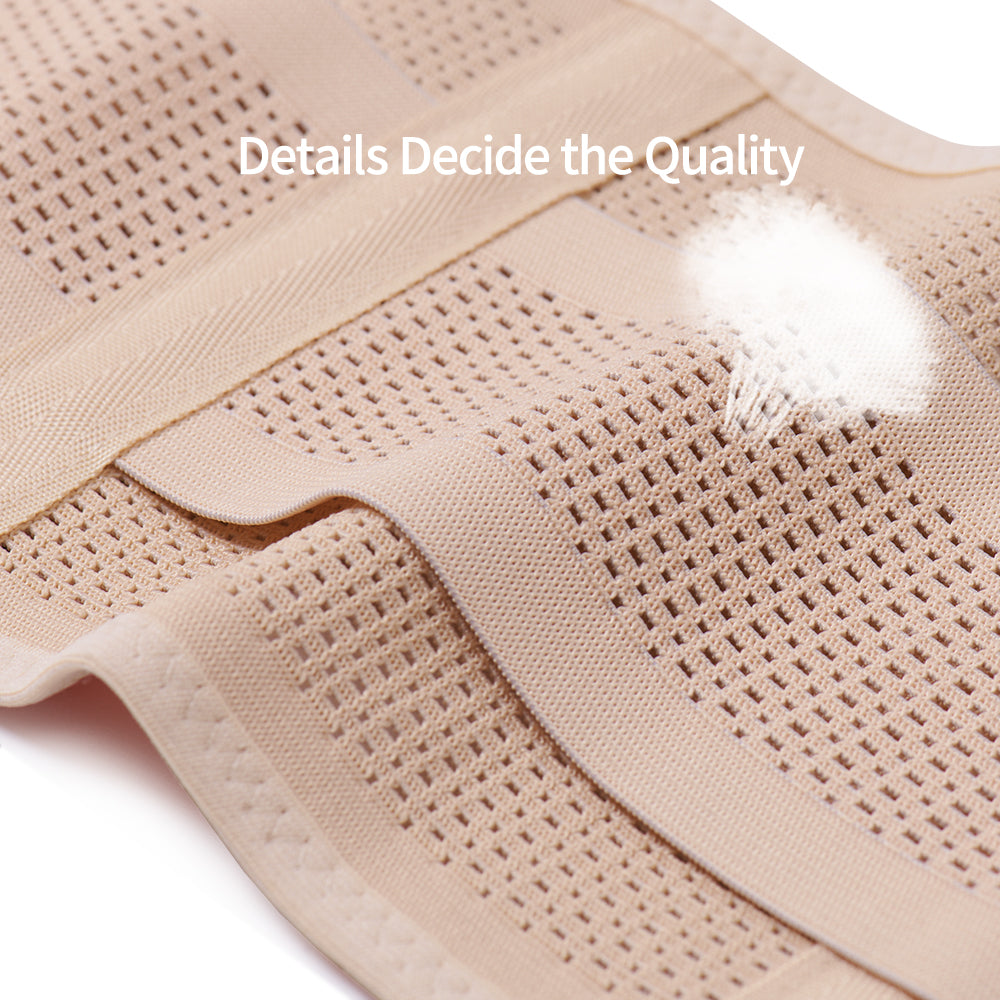 .